Love letters from clients : )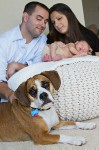 Love Cathy! Amazing work! Newborn photos were really important for me and I looked around for a photographer and I'm so glad I chose Cathy! She came to our home and was willing to work with our crazy dog! The session was not rushed and went smoothly. I was able to even nurse my baby during the session, which turned out to work perfectly because we got beautiful photos in the nursery. Cathy and I emailed back and forth quite a bit before the session. We went over exactly what I wanted to make things go smoothly. The photos came out awesome!!! I couldn't have been happier with Cathy, her assistant, and the photos!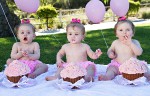 Cake Smash: Triplets turn 1
I had an exceptional experience working with Cathy of Heartprint Images. Cathy worked well with my triplets & produced amazing photos of them for their 1st birthday. I will definitely be using Heartprint Images again to capture more adorable moments of my girls as they grow.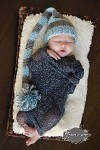 Cathy came to our home and did a newborn session for my son Bradley. Not only did the photos turn out absolutely beautiful, but her patience and ease of handling my little guy made her an absolute pleasure to deal with. My little one did not want to corporate in the beginning, Cathy went above and beyond, even staying later than originally discussed just to get us the perfect images. I can't wait to have Cathy back for baby #2, thanks again for everything!!!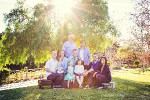 Cathy is an exceptional photographer! We met her through a fundraiser she was doing through our daughter's school. We have done three sessions with her and she has been amazing each time with beautiful results! I agree with a previous reviewer in that the hardest part is choosing the final images. Cathy has a gift of being able to accurately capture our daughter's personality. She also worked with my entire family doing a big family portrait with 10 people on Christmas Day! We love that she also has special spots that look like you are anywhere but Orange County. Always personable as well as professional! I only wish that we knew her when we got married and when our child was a baby!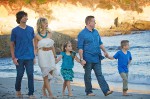 AMAZING PHOTOGRAPHER!! Cathy has an incredible gift and was able to capture such precious moments during our family photo shoot. She is so friendly and welcoming which makes everyone feel very comfortable. She works incredibly well with children and had my kids laughing which captured many great shots. We have used Heartprint Images twice now and both times I felt that she has really put her heart and soul into our shoot and is determined to deliver the very best photos. Hands down she is the way to go if you don't want to be disappointed. I HIGHLY recommend Cathy and Heartprint Images!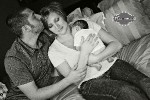 We hired Heartprint Images to capture our Maternity and Newborn Photos. We had a great experience for both. Cathy was a ton of fun to work with, and made us feel very comfortable. Our beach photos are absolutely amazing! When it came time to take the newborn pictures, my son was a little fussy. Cathy was very patient and willing to take as much time as we needed to get the right shots. The pictures are beautiful and I am so happy that we have them! Thank you Heartprint Images, for capturing these memories for us!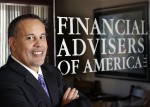 Cathy did our corporate head-shots. No matter what my expectations, she would have EXCEEDED them all. She showed up on time, did everything on site, the employees loved her, she didn't make it intimidating, she came up with AMAZING shot ideas that never even occurred to us, loved every one of her pictures, was super easy to order and the quality was outstanding. Perception is reality when it comes to the business world, and the perception she leaves about our company with those pictures is priceless. Thank you Cathy!! I am proud to put these pictures on our website and everywhere I can.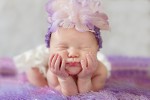 I had such a great experience with Cathy at Heartprint Images. Not only does she take amazing photos, but she has a true gift with babies. She was able to soothe my baby so that she could mold her just right for each picture. I highly recommend her for newborn photos and I look forward to using her as Brooklyn grows to capture all her milestones. Thank you!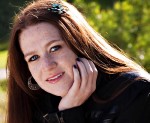 "We had a lovely time shooting Shira's Senior Portraits. Cathy was so enthusiastic and encouraging, and really brought out Shira's personality in her pictures -- by using her knowledge of portraiture, Cathy was able to capture Shira's inner spark that made the final portraits so compelling. The park setting Cathy chose was quite versatile, and she knew just how to use the space so get so many beautiful and different poses. We would highly recommend Cathy, and look forward to working with her again!"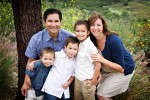 Cathy, I just finished going though all the photos we ordered! Thank you for getting them to us so quickly and for all your help. I was nervous to have our family photos done, it's usually a nerve wracking experience! But, you made the whole experience painless and fun. You are so sweet and easy to work with. Even the boys enjoyed themselves. I'm so glad we chose you. You are now officially our Family Photographer! :-) xoxo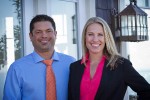 Thank you, Cathy, for your great work and professionalism. We were in need of photos for our business marketing and the pictures you took and images you created worked perfectly, we couldn't be more pleased.Thank you as well for getting the photos to us so quickly! Thanks again.
Cathy did a wonderful job at the beach shoot with my two little boys. The pictures came out way better than I had hoped for, Cathy did a wonderful job with the kids and created a fun and relaxing atmosphere. The kids had fun playing at the beach and did not even realize that they had "work" to do ;-) The 1.5 hour session was perfect - no stress and time to have a break and change out of the wet and sandy clothes into new outfits. If I were not going back to Germany I would book you again anytime. What a wonderful memory of our stay in California! Thank you Cathy!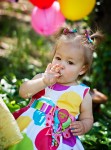 We had our daughter's first b-day pics taken with Cathy and I cannot explain how happy we were with the results! She did such a fantastic job with the photos and preparing/setting up for our shoot....she even got a cake made to match my daughter's dress....AHHHMAZING! Cathy is so easy to work with and we will definitely be using her again in the future :)Beyond satisfied!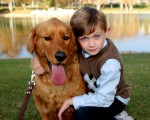 "We have had wonderful experiences working with Cathy/Heartprint Images. This is the 2nd year that she has taken our Christmas card photos. She selects beautiful locations not only at landmark locations, but special hidden gems that are off the beaten path. She worked her magic not only with our 6 yr old son, but took on the challenge of our 1 yr old, 95 lb. puppy, giving us many amazing photos to choose from. We couldn't be happier with our experiences or our photos and would recommend Cathy/Heartprint Images to all."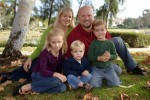 Cathy is simply awesome!! She is wonderful to work with and gets amazing and inventive photographs from even difficult subjects (read our kids!!!). We used to go to those places in the mall to get photos taken but wouldn't dream of it now with the quality that we get from Heartprint images. I've seen her work from events as well and wish she had taken our wedding photos!! I HIGHLY recommend her to make memorable photographs you will treasure for years to come.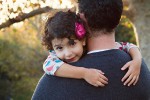 Cathy is an excellent photographer, and I would hire her again, and recommend her to my friends and family. She could not have made taking family photos any easier. She was engaging with our kids, and aware of her shooting environment, paying special attention to lighting, and sunset. The images she captured are priceless, and will make fond memories.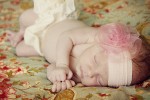 What a great experience. The owner Cathy is creative, fun to work with and is extremely talented. Her props were great, she helped us get exactly what we were looking for with our newborn photos, and her timely delivery of the selection was fabulous. I highly recommend Heartprint Images!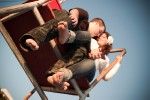 Cathy, the photos of Steven and I are unbelievable. I love how you not only got GREAT shots but that you were able to capture Steven and I, as Steven and I! I didn't feel pressured one bit to do something that wasn't me and I am totally in love with these pictures! I can't wait to show these to everyone and more importantly my kids someday! Thank you so much for doing what you do so well and capturing our HEARTS AND LOVE!So much thanks!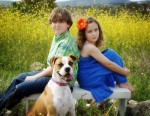 "In the world of professional photography, certain qualities make Cathy stand out. She not only scouted out some great areas for my children's spring shoot, but she forwarded pics of those sites to me beforehand, so I was able to match their clothing perfectly to the backdrop. During the shoot, Cathy was quick and professional, yet careful to get quality shots. I've hesitated to get many professional photos of my kids because they're difficult to shoot. They don't like to sit still for long, tend to "oversmile", and become impatient with the entire process. None of this happened under Cathy's care because of her skills and calm demeanor with my kids. An even bigger challenge with the shoot was deciding to include my 18 month old, hyper Boxer puppy. I was not very optimistic that she would be able to get my two kids and my dog on the same page at the same time, especially since the shoot was outdoors. However, she accomplished this without much effort at all. The images of my children, and my puppy, that Cathy captured warm my heart, and I encourage you to try Cathy as your photographer. It's been a very blessed experience for our family."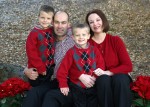 "Cathy is such an artist in her approach to a photo shoot. Before we even arrived she had narrowed down the field of available photo shoot 'hot spots' to one or two that were most appropriate for what we wanted. She even brought her tools to 'groom' the area, making sure it met our autumn seasonal standards! Cathy knows her stuff and always has an eye for the light, the setting, the mood of her subject, the purpose of the photograph, etc. I have seen her capture playful, fun shots and serene quiet peaceful shots all within a few seconds of each other. As a mom, she is very good with kids, keeping them engaged, smiling and happy all while getting the shots the parents want! Lastly, but certainly not least, is her unbelievable pricing. Her shoot prices are competitive with anyone, but to hand over the rights to reproduce is almost unheard of with professional photographers of her caliber. Thanks Cathy for the best photos ever, I'd buy them at any price!!!!"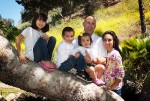 "This was our first professional photo shoot and all I can say is....... Magic! Being a mother of 3 children, 7, 4 & 21 months, I really thought I'd be in a panic the day of the shoot but "keep it simple", is what Cathy told me, and that's what I remembered. Our "simple family day" was turned into a Magical Memory! Cathy Captured our casual play, our love, our beauty, our interest, and created a masterpiece for us to display in our home! We are so blessed! Thank YOU soooo much Cathy. I am so grateful to have you as our family photographer. I look forward to our next Magical Memory!"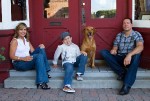 "I highly recommend Cathy for your family's picture needs. She has an amazing talent. She works great with difficult children and pets. We have used Cathy several times now and have been extremely pleased with our photos. We have a very stubborn child who does not like to be photographed and Cathy has managed to capture some amazing pictures of him. This year we added our dog in the mix, which made things even more tricky. Cathy was able to capture some great pictures of all of us. She also gets your pictures back to you very quickly. We will definitely use her again."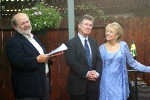 "Because of Cathy, we have a very moving recorded memory of our 30th Anniversary Celebration. It was extremely important to us to have a pro to capture our very special day, and through our caterer we were able to meet Cathy, a very professional, well qualified, kind and caring person that was truly interested in providing us with a great memory of our day. One of the things that amazed me was that she presented us with such a thorough representation of the day, yet, we never knew she was present. She not only took pictures and video of all of the guests and activities, but she took special pictures of the 'flavor' or 'ambience' of the occasion, showing the candles, fountains, and special items that were brought out just for the day. She then took all of the stills and the video, and intermingled them with the whole presentation to make a very complete story. We were very proud of our day, and Cathy captured it for us to have forever. . . . . . . . . And yes, we will ask her to do any of our future events and will recommend her to our family and friends."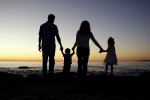 "We are extremely happy with the entire experience Cathy provided us during our family photo shoot @ the beach. Cathy is warm and friendly to work with and her encouragement during the shoot made the experience relaxed and fun. And much to our surprise, Cathy's talent was able to capture some incredible candid shots of our "non-stop, full-of-energy " kids that are priceless and will be admired throughout our lifetime! :-) Cathy not only recommended one of the most beautiful locations I've ever seen, but was punctual, charming, very professional & overall just a pleasure to work with. We will definitely look to Cathy again in the future!"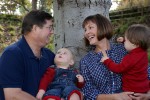 "Cathy was very accommodating on scheduling, what a plus. During the photo shoot, she worked with our 4 grandchildren ages 10 months to 4 years. She demonstrated skill in organization for what my wife and I were looking for, grandparents with grandchildren. She had set up the "stage" on the grass so we could all balance out the pictures. Cathy entertained the 3 boys and 1 girl to have them hold their pose and expressions. Cathy took candid shots that were priceless as well, all in just 40 minutes. We were very impressed with the quality of the shots, the framing, the color and her control of the entire event. We are very pleased and will recommend her to anyone who is interested in a professional photographer. Thank you Cathy."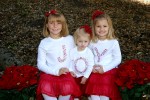 "Cathy, thank you so much for the awesome job you did with my girls!! You were so very patient (Ainsley was not in the greatest of moods) and I love your "eye". I will definately use you again and I will refer all my friends/family to you in the future. I especially love having control of my photos and your turn around time was amazing. Thanks again! :-)"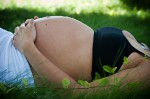 Russell Bun-to-Bundle
We used Cathy for maternity photos and newborn ones when our baby arrived. We could not be happier and more impressed with her photos. She did a great job capturing our existing children, my pregnant belly and then our newborn daughter. Cathy was very creative with ideas, and we got a great selection of pics to choose from. The quality is excellent and she was very fast at getting our pics to us.
Kirchmeyer reunion
I can't tell you how much the pictures you took of my parents and family reunion have meant to me and my entire extended family. You have shown a unique ability to create a comfortable atmosphere in which my dad and twenty-something year old sons felt natural and relaxed. The pictures you took show each of our personalities, as well as reflect the relationships each of us have with each other. The looks of love, joy and even tolerant amusement are reflected in each image. Thanks to you we now have a tangible keepsake and legacy to pass on to future generations.I also want to thank you for the DVD you made for our family reunion. Words will probably not express how the entire package affected our lives. Your patience throughout the project gave me the ability to find the right pictures in the right order without stress. Because of your impressive music library you were able to find music to match the era, mood and essence of a family you did not even know. Your heart for family and relationships led us all to see the legacy lived out in the pictures and DVD, and the songs added yet another dimension of feeling. Thank you, too, for picking up on the fact that I was not completely sold on one of the songs and for changing it. Being so comfortable in your professional ability allowed you to listen to other opinions and guide me to the perfect photo locations and songs.Your company name says it all. You have captured the "heartprint" of my family and it will now have a lasting impression on our lives.
Elliott family
"Having Cathy at our party to take the pictures of our family, and relieving me of that duty, was such a great decision. Cathy is professional and fun to be around so she had no problem getting the different groups of family together for their pictures. Thank you so much Cathy and we wish you continued success!"
Cathy came to our home and did a newborn session for my son Bradley. Not only did the photos turn out absolutely beautiful, but her patience and ease of handling my little guy made her an absolute pleasure to deal with. My little one did not want to corporate in the beginning, Cathy went above and beyond, even staying later than originally discussed just to get us the perfect images. I can't wait to have Cathy back for baby #2, thanks again for everything!!!